That is an amazing snowman! (Leah-K)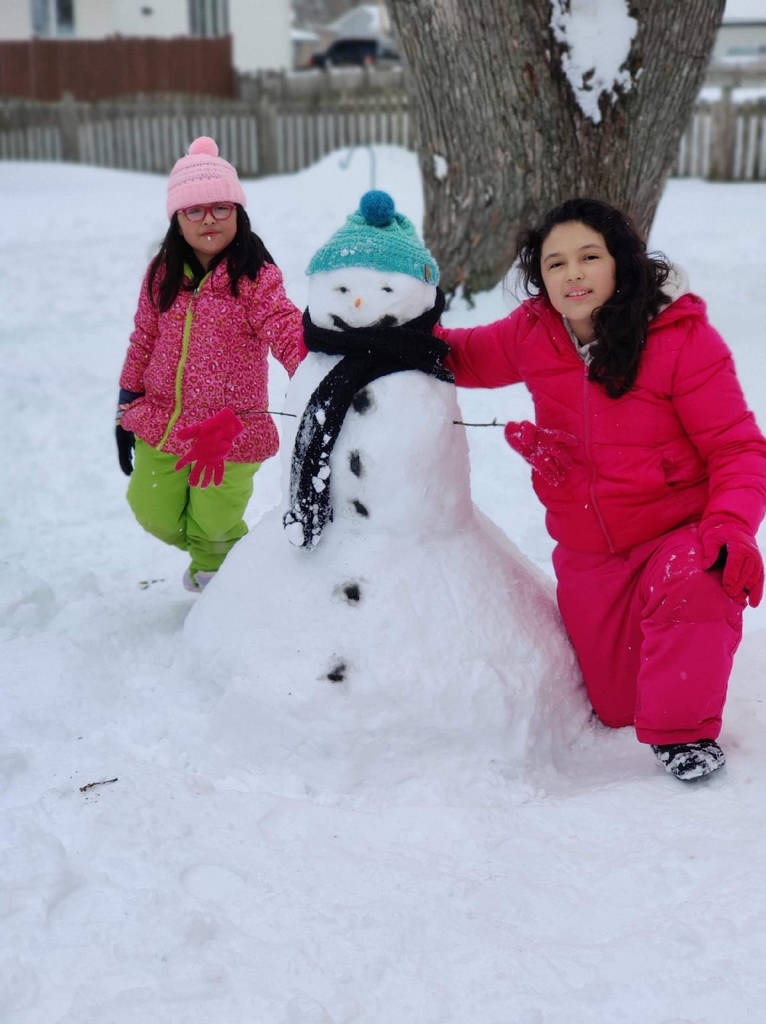 The Weidner Family's Snowman!

Hello Kitty (Hannah -1st Grade)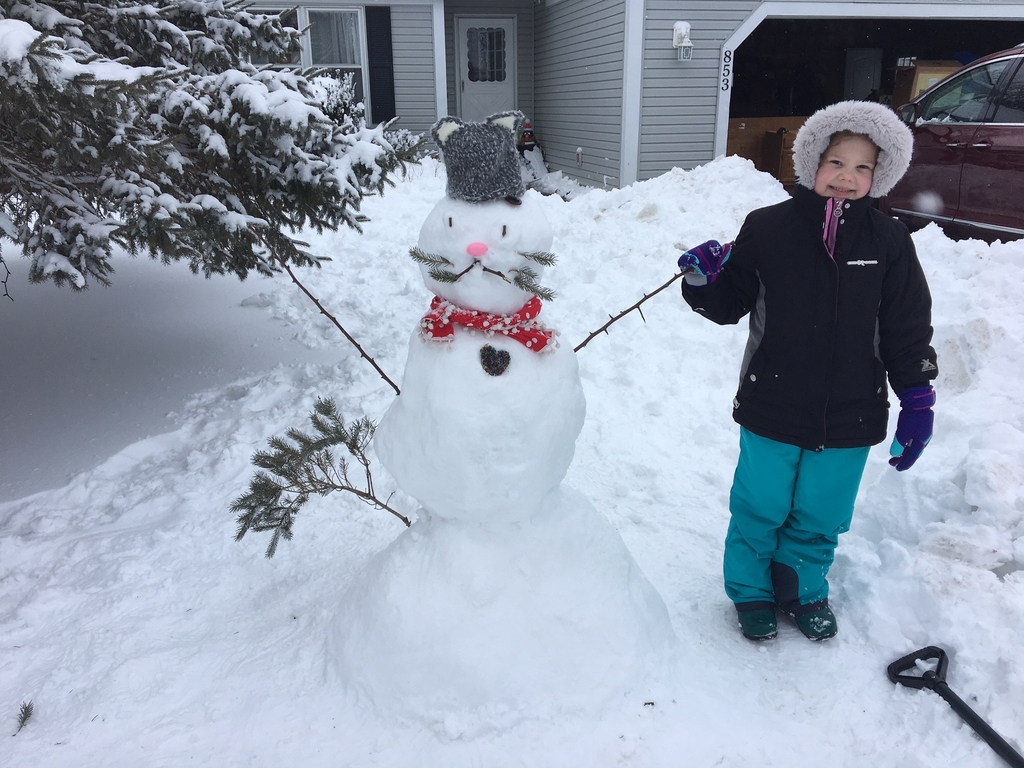 Josephine (kindergarten) having fun making a snowman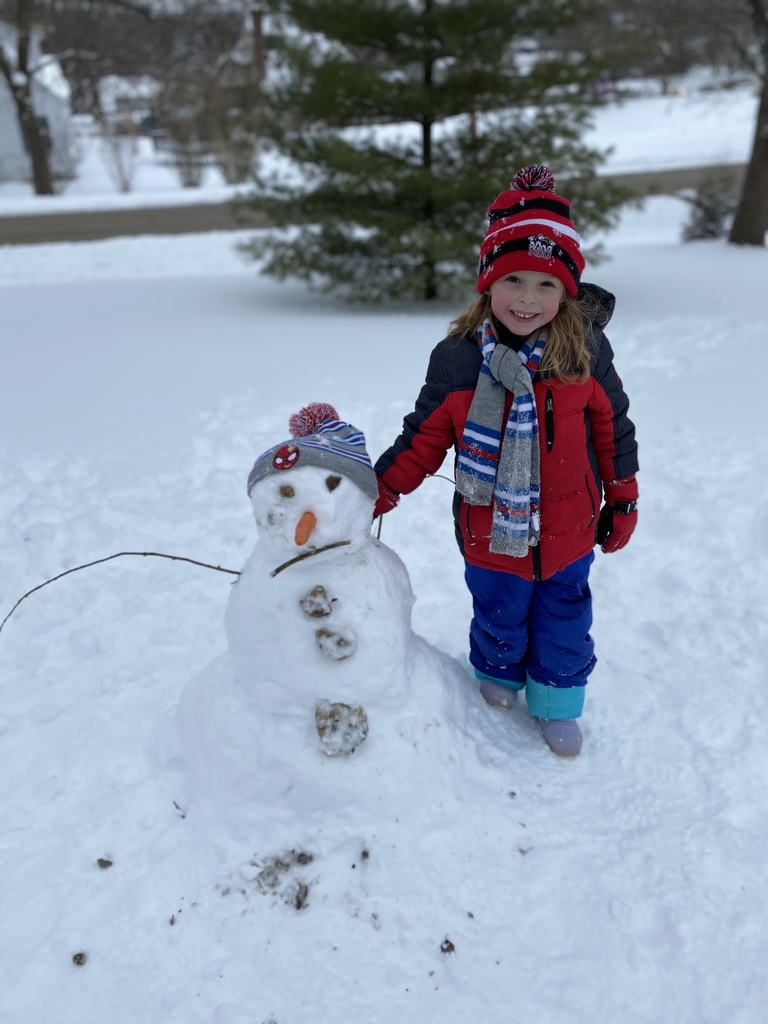 Taking a break (by Mrs Metras)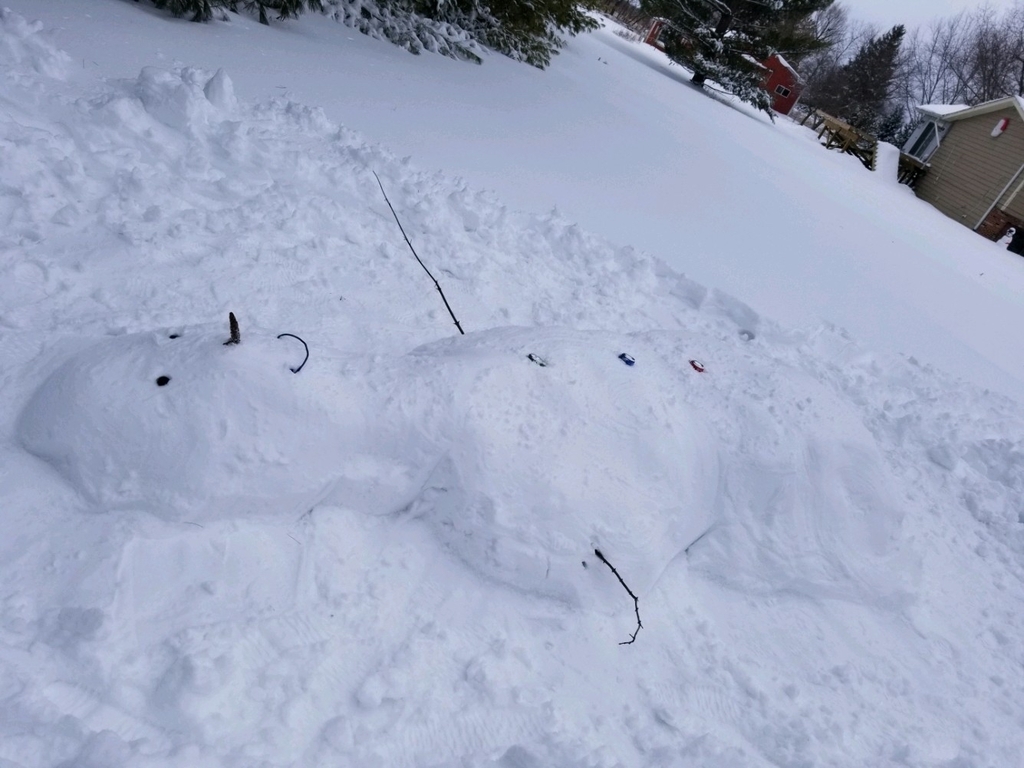 Even Frosty does E-Learning (Made by Mr Market)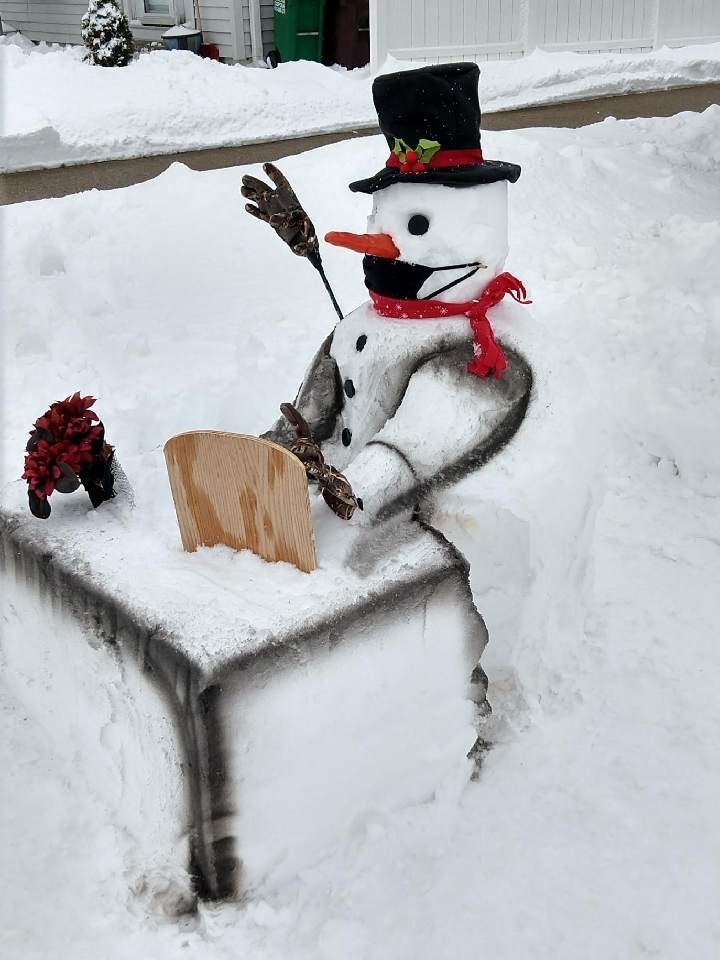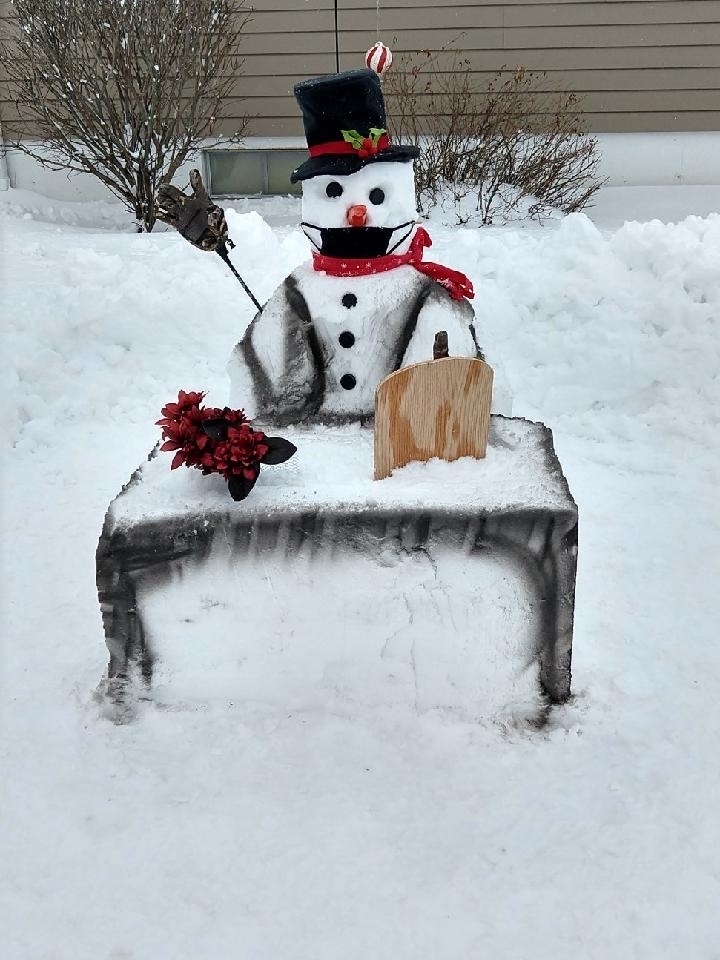 The White's Snowman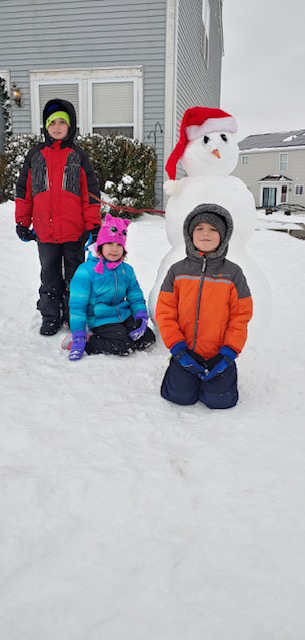 Mrs Bright (secretary) at MCMS challenges you to pick the better the snowman!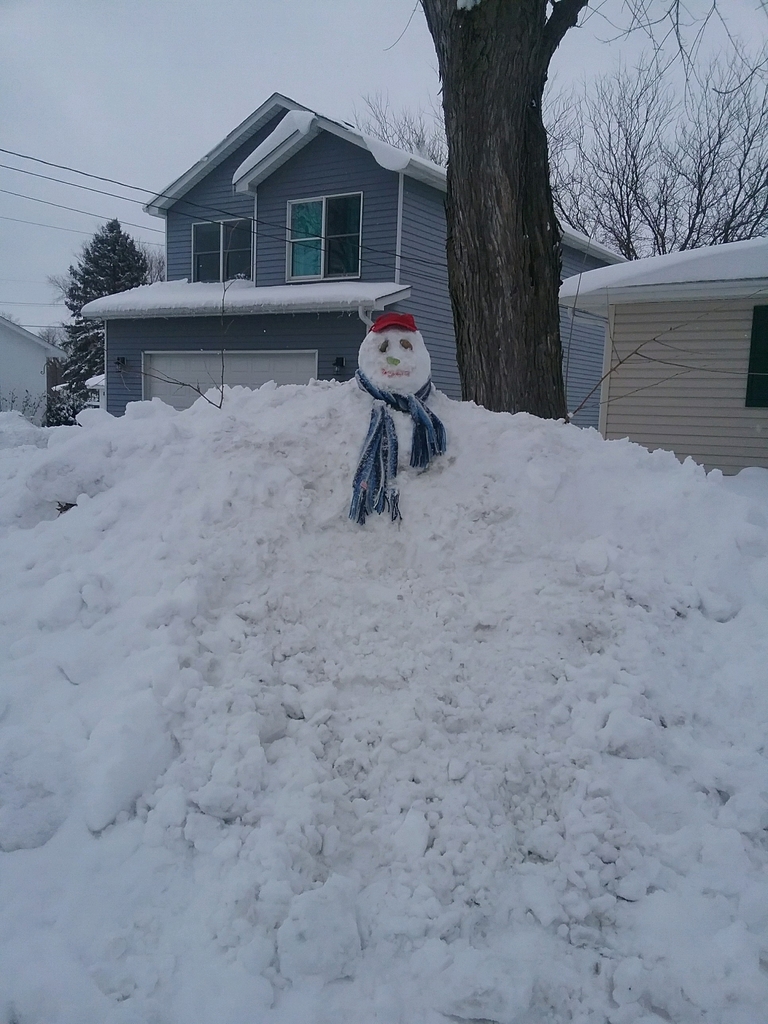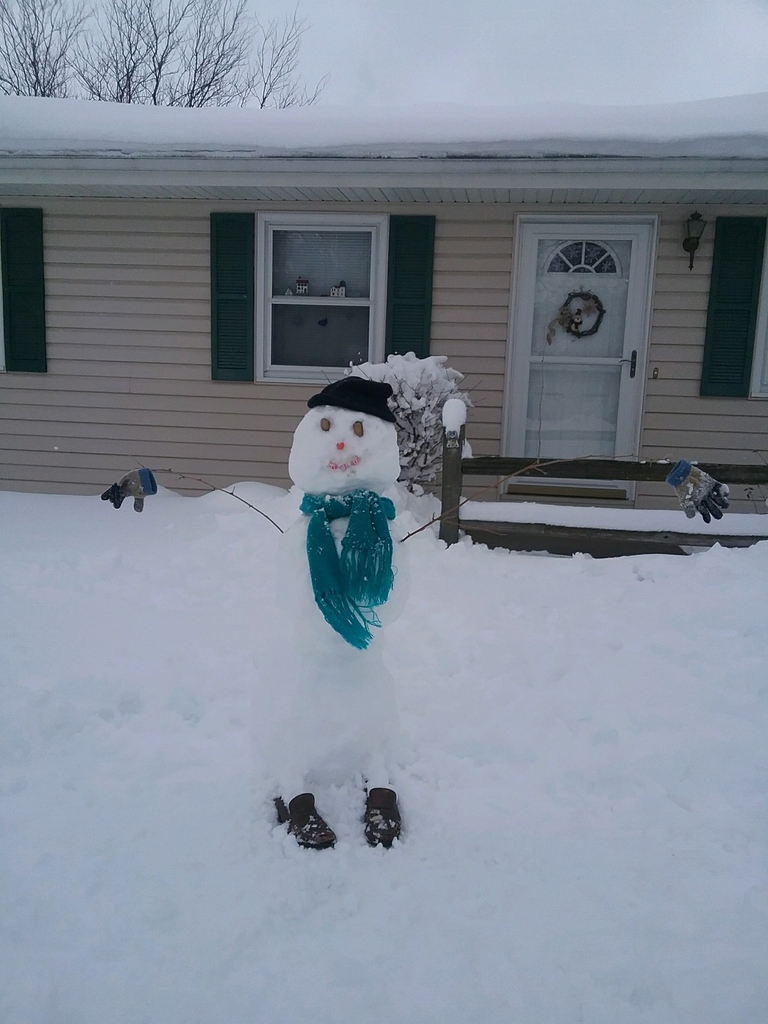 Yee Hah! Mrs Cisneros at Locust School!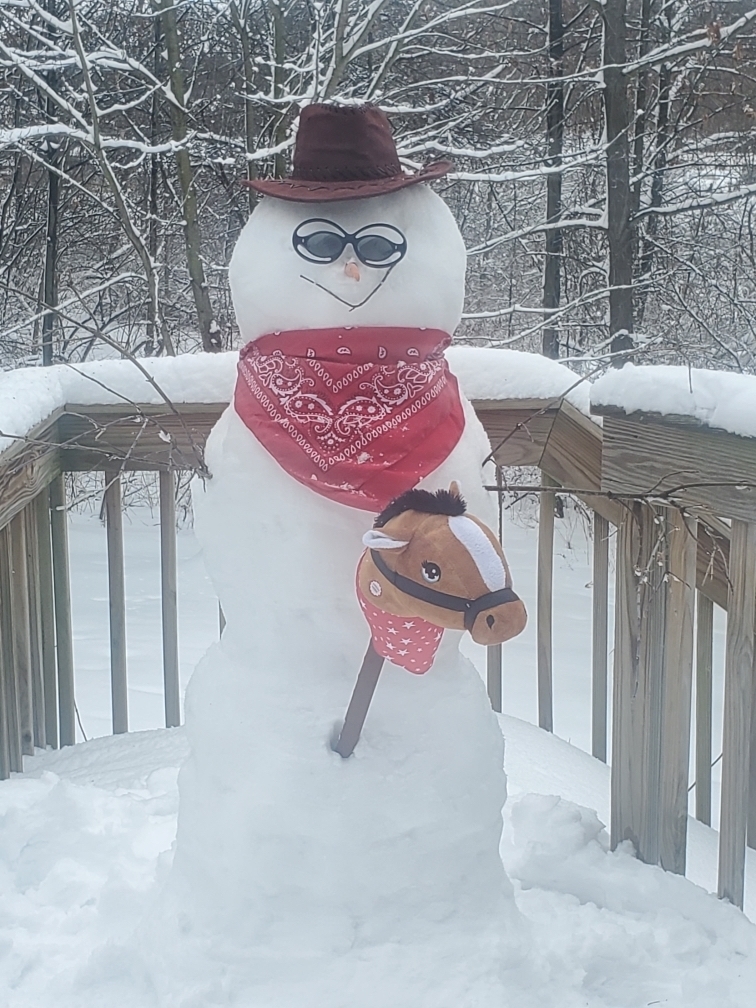 Aiden (6th) and Audrey( Pre K) Snowman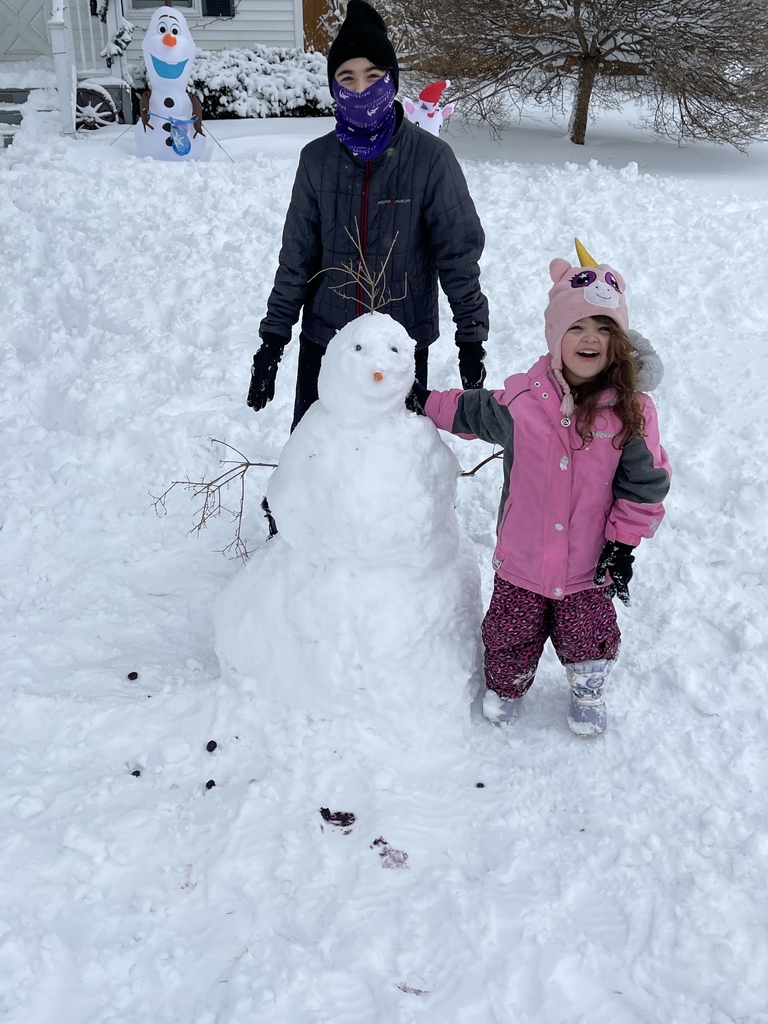 Pretty in Pink (Gabe-7th, Isaac-3rd, and Charlotte-K)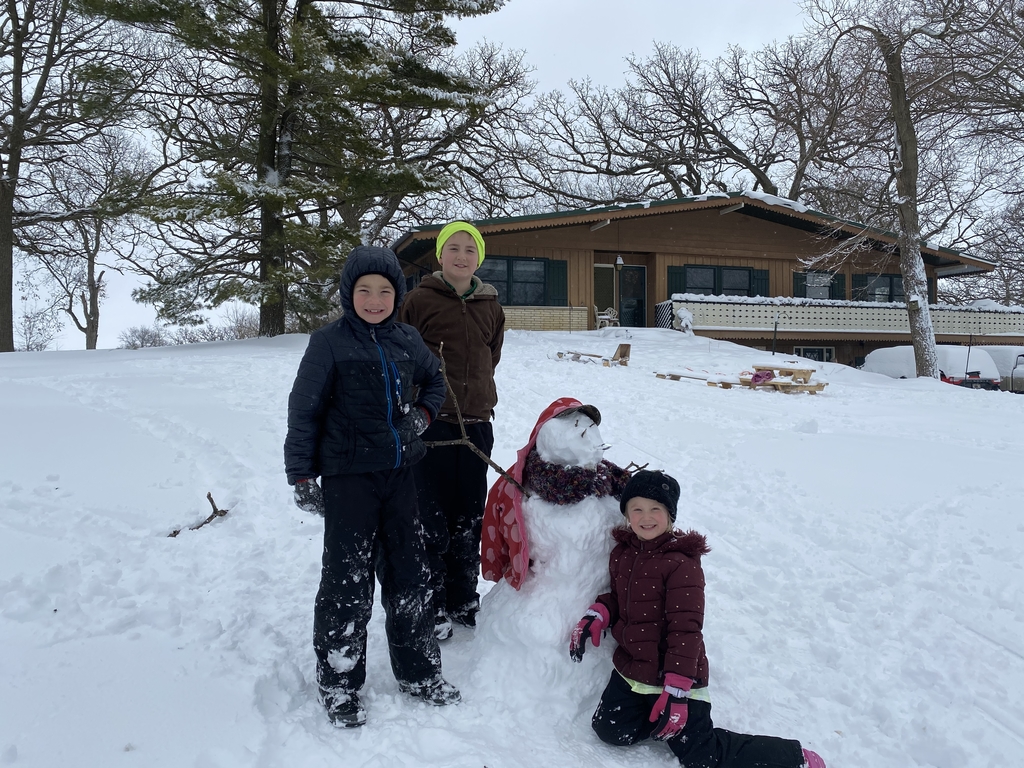 Mrs a Polnow's Snow Dog!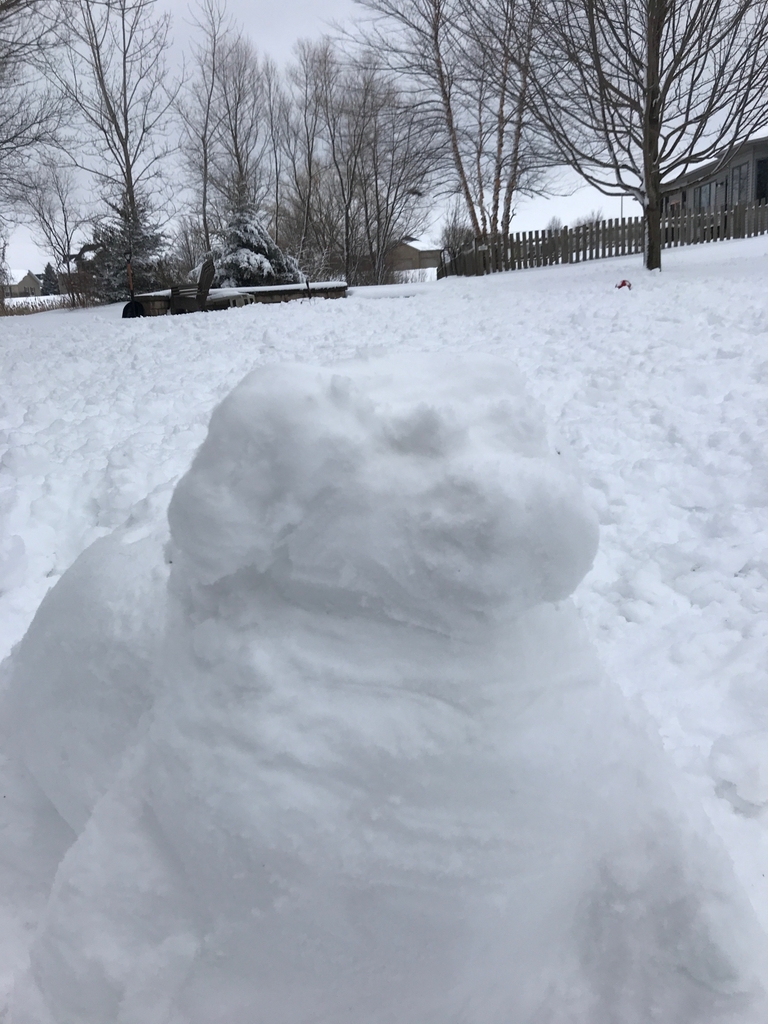 Mrs Polnow's Helper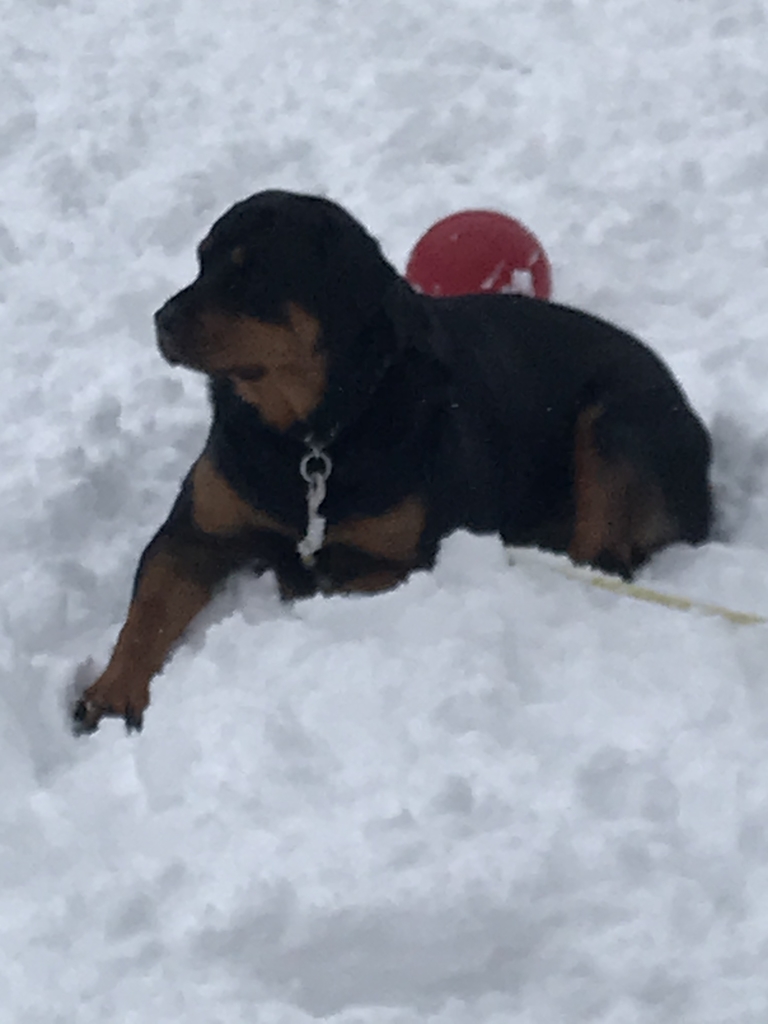 Miss DiDi's Snowman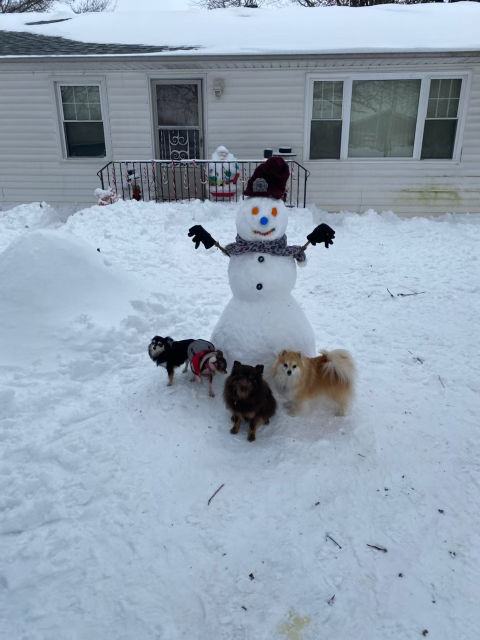 Making "bags" for "BAGS". Thank you Ms Bruening and Mrs Cunningham!!

Mrs. Wyrostek's students creating Gingerbread ornaments! So cute!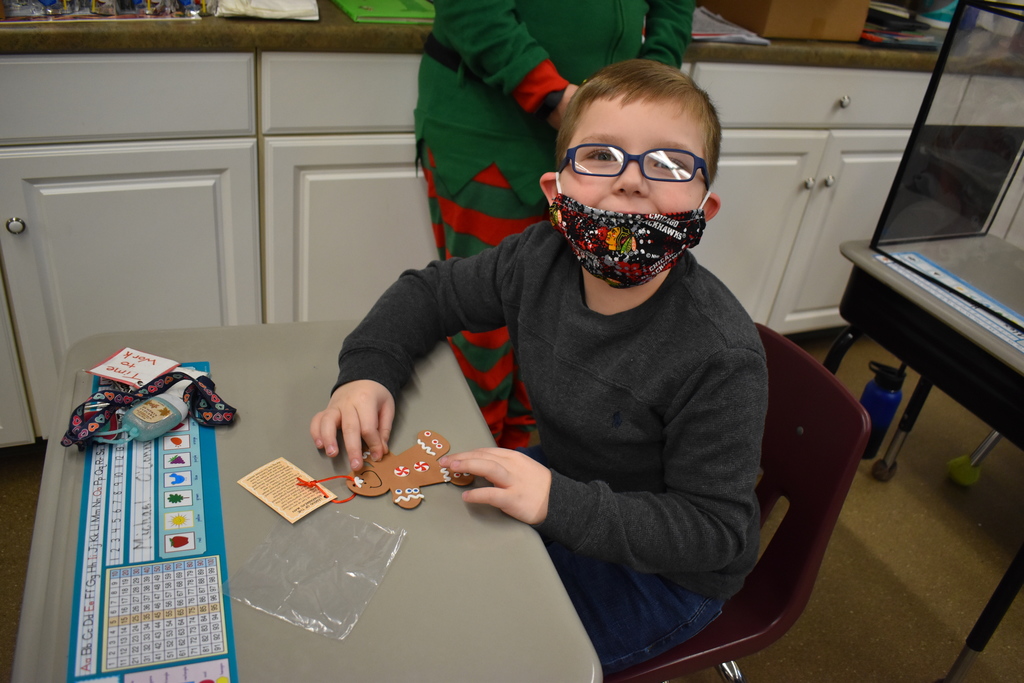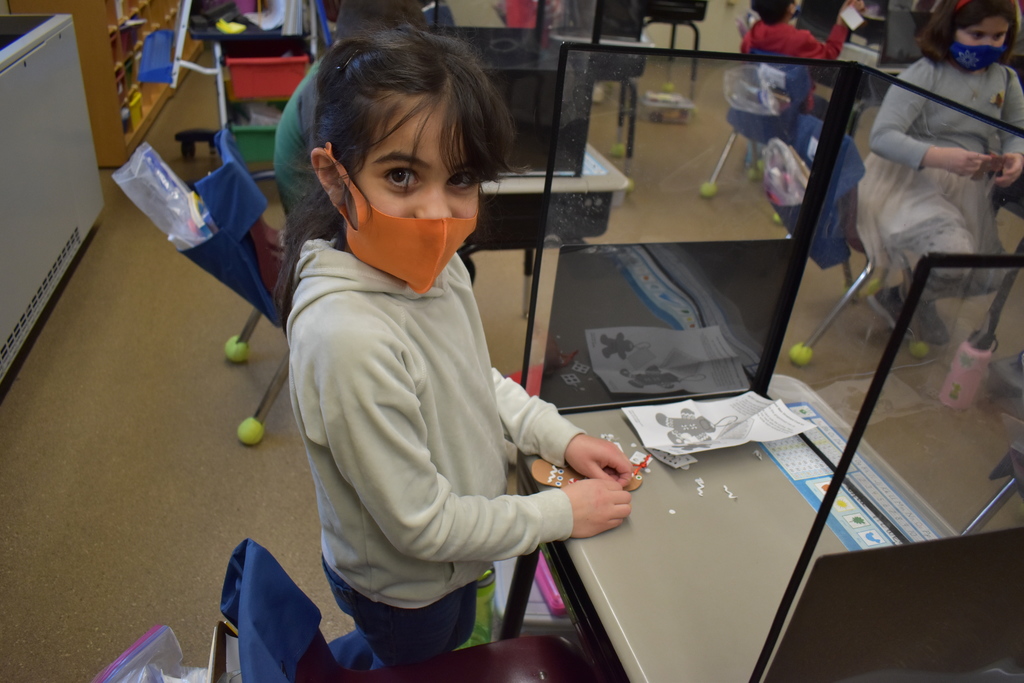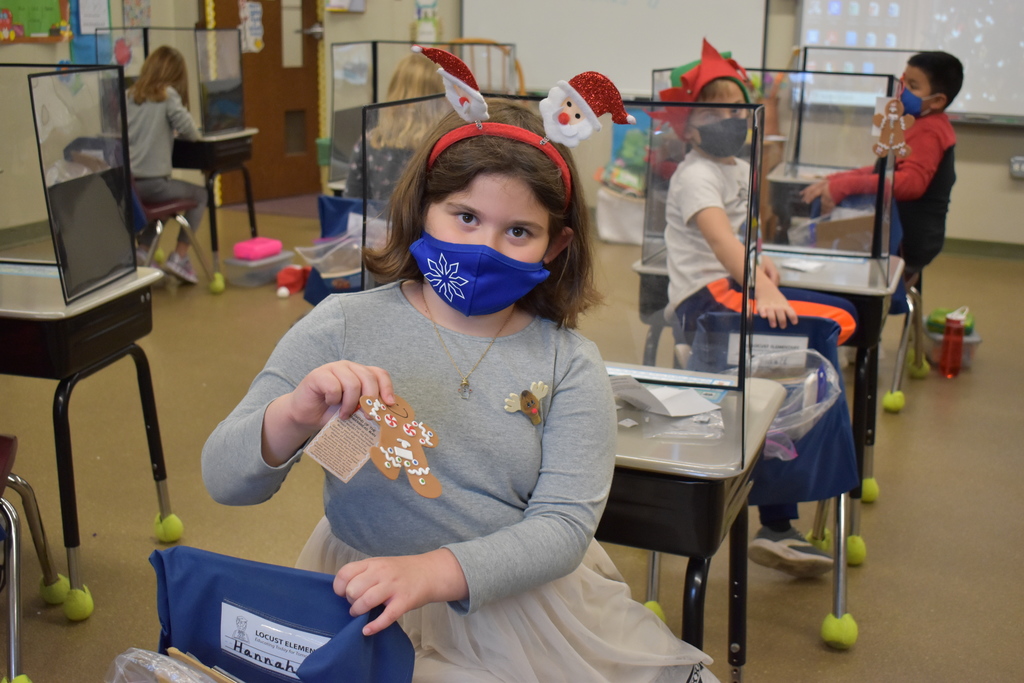 Students decorating donuts in Mrs. Currier's class as part of their monthly incentive - and enjoying their treats too!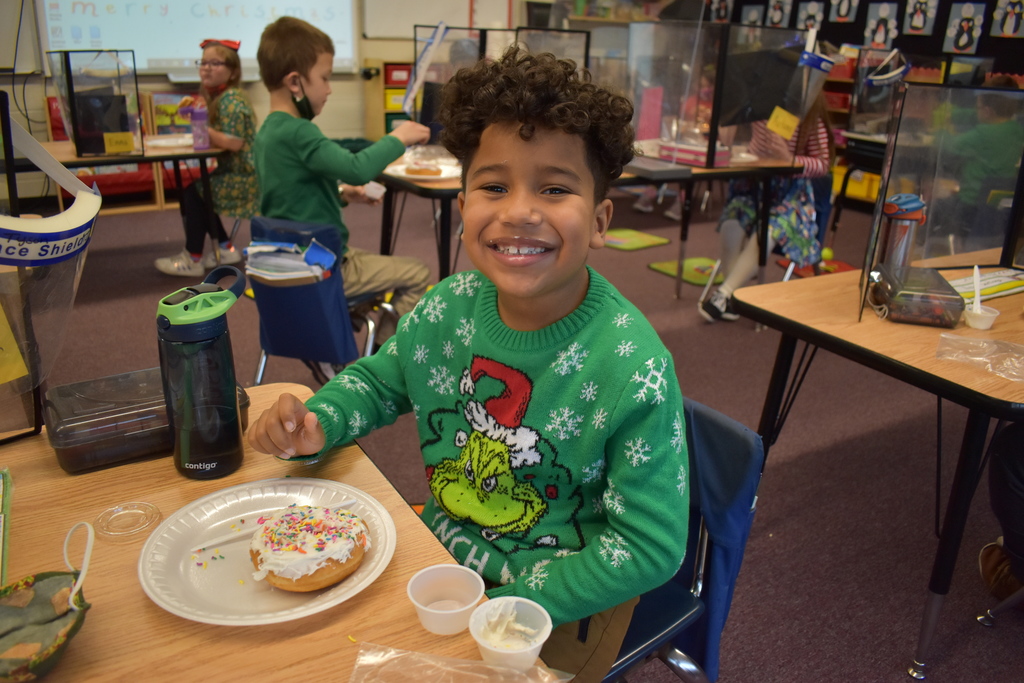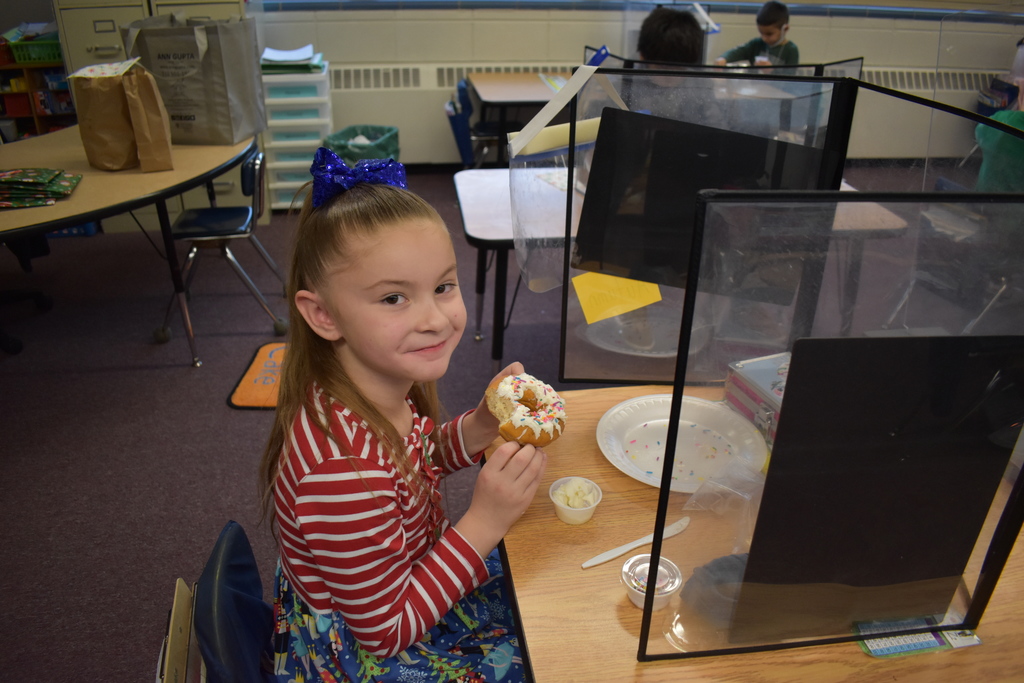 Selfie with an Elfie at Grant Intermediate - Happy Holidays!
Maggie Spring, President of the Marengo Area Schools Education Foundation presented Superintendent Damisch with a check in the amount of $17,472.81. M.A.S.E.F. is a non-profit corporation founded and run by private citizens. It's sole purpose is to promote and manage donations and other assets to our community's public schools. Thank you very much for the generous donation, this money will be used for upgraded surveillance equipment for District 165 schools.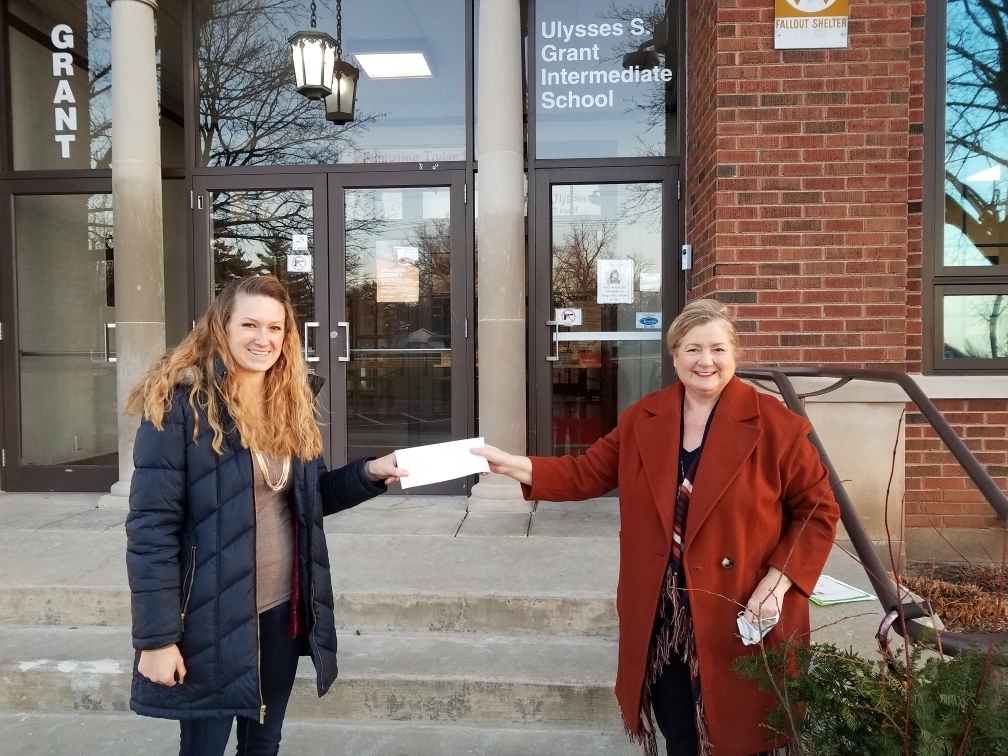 MCMS Teachers of the Month - Congratulations Ms. Zanon, Ms. Feltman, Ms. Weeks, Ms. Wuestenfeld, and Ms. Orozco.