Rose Magnani Artwork

Rose Magnani Winner - Emma Varga Rose Magnani Winner - Jamie Yearton Honorable Mention - Anabel Gomez

Another fun day at Discovery Center!

Playing at Discovery Center!
Thank you to Marengo District 165, Locust, Grant and MCMS staff for your donations for Pinwheels for Prevention. Officer Boyce said we tripled the donations with our contribution.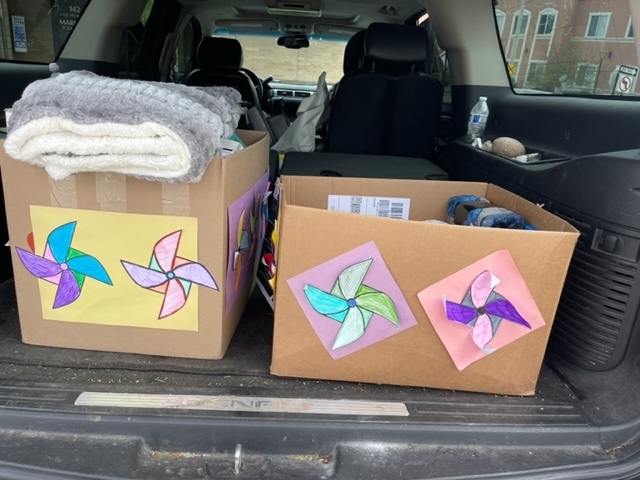 More Farm Day Photos!

Students are having so much fun on Farm Day!

Locust Leopard Fun Run! Thank you for your donation and supporting our school district!

Dear Parents and Guardians, On January 6, 2022, the Centers for Disease Control updated its guidance for K-12 schools. On January 7, 2022, the Illinois Department of Public Health, Illinois State Board of Education, and McHenry County Health Department announced that the agencies would be adopting the CDC guidance for K through 12 schools that shorten the removal from in-person school periods from 10 days to 5 days. Staff and students that are currently isolated will be contacted as follows: 1. Students eligible for isolation or quarantine period will be contacted by the end of day Tuesday to determine how the new guidance affects their current isolation or quarantine. We will send a follow-up message with additional information if this schedule changes. 2. Staff eligible for a shortened isolation or quarantine period will be contacted by Tuesday to determine how the new guidance affects their current isolation or quarantine. Moving forward, students and staff that test positive for COVID-19 will isolate for 5 days and may return to school or work on day 6 if they are symptom-free. Students or staff that are identified as close contacts will quarantine for 5 days, test on day 5, and return to school or work with a negative COVID-19 test on day 6. School health offices will continue to contact families to release students from isolation/quarantine. Per our usual and customary practice, we will continue to monitor how this influences our school community. Students or staff who present COVID-19 symptoms will remain home and have to present a negative test to return to work or school. Yours in Education, Dr. Lea Damisch, Superintendent of Schools

Locust students showing off their holiday spirit! 2nd Grade Elf Artwork and Snow Globes, 1st grade Donuts/Treats while watching Polar Express, Pre-K candy from Santa!

Grant student Kaylen in Mrs. Haga's classroom - crafted Santa hats with names of fellow classmates. Thank you Kaylen! Happy holidays!

Mrs. Hallstein's students show off their holiday projects!

International Day at Locust Elementary!

Mrs. Hart's 3rd grade students build Lego structures resembling memorable locations across America - Golden Gate Bridge, Grand Canyon, Hollywood, Niagara Falls and others!

So much to see at our Book Fair!
70s and 80s day at the Middle School!

Soil scientist expert teaches 4th grade students about erosion - surface processes that can remove and displace soil, rock, and other dissolvable materials.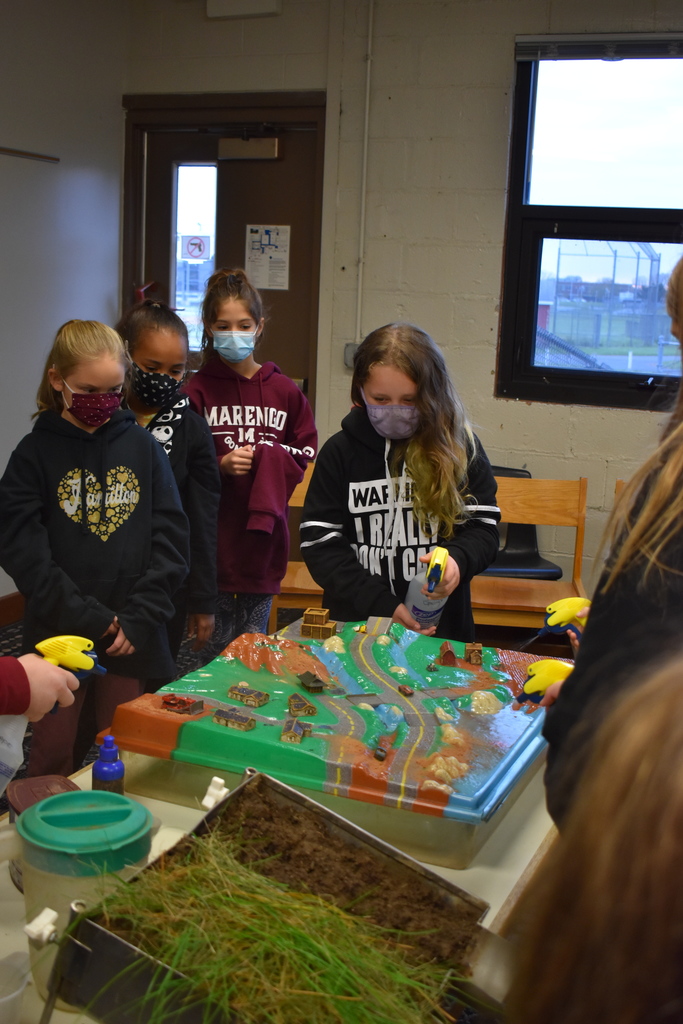 Pictures from Bilingual Night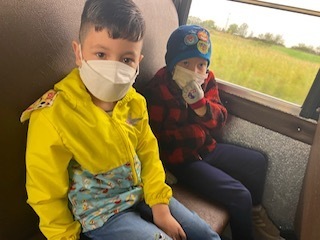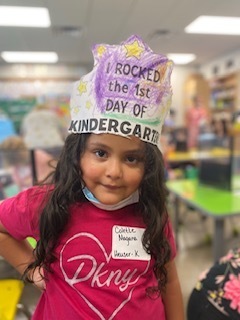 Students gathered for some fun this morning to watch Mrs. Schermerhorn kisses a pig! and Mrs. Damisch kiss a chicken!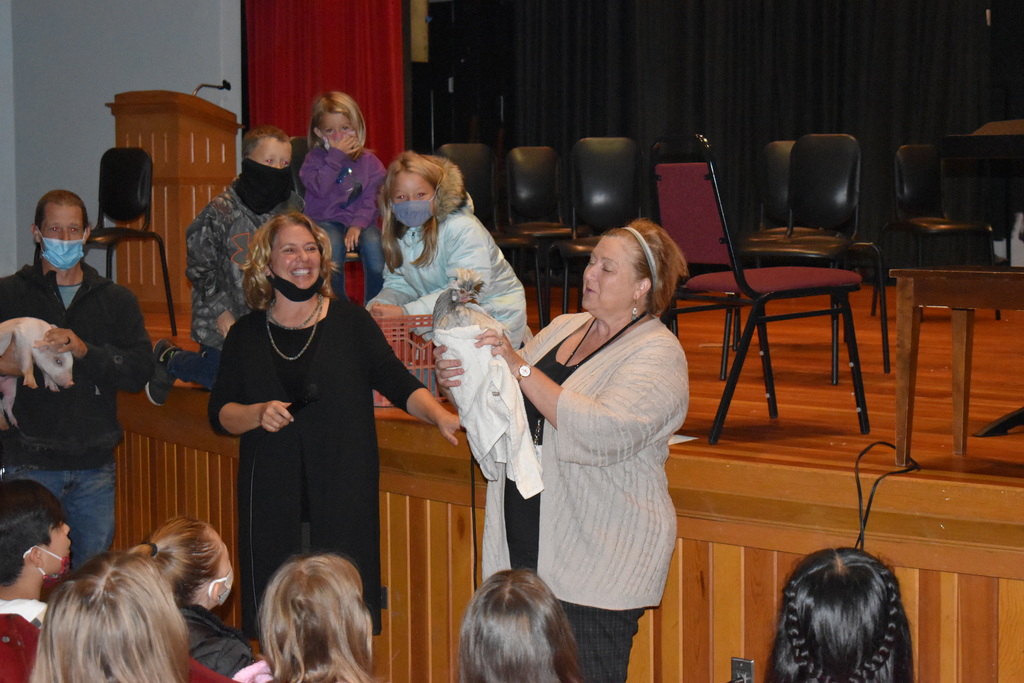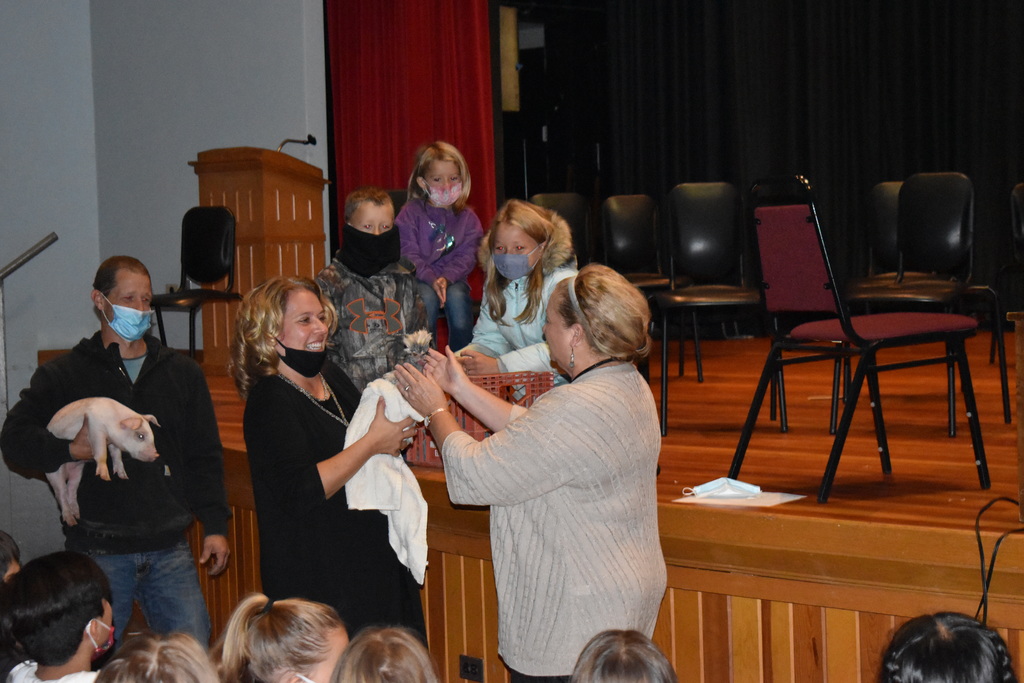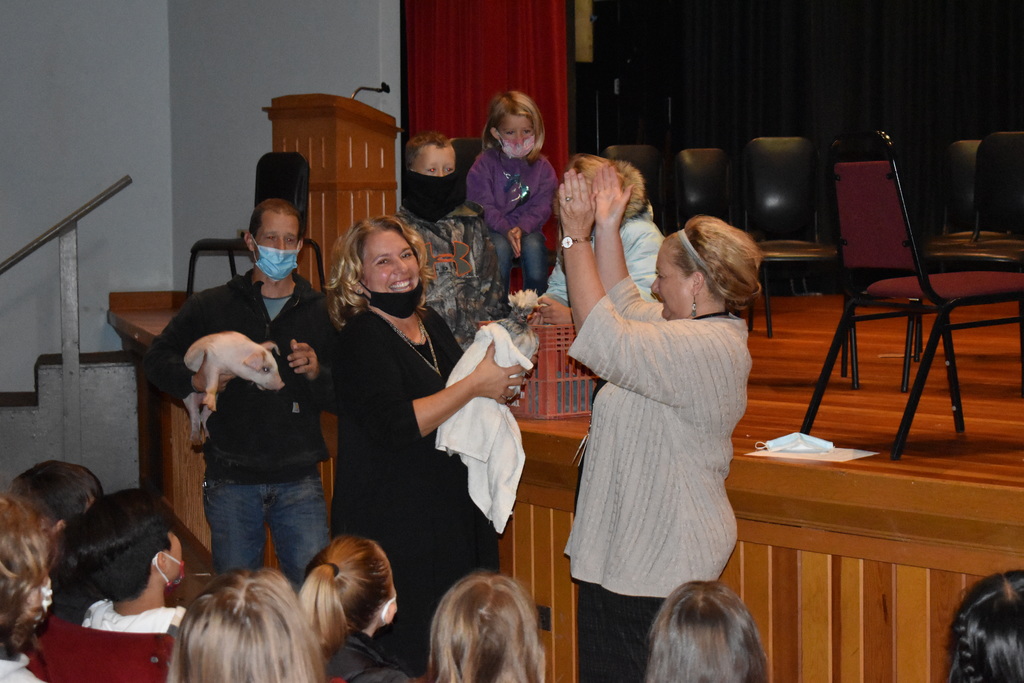 Springfield Trip! 5th Grade!